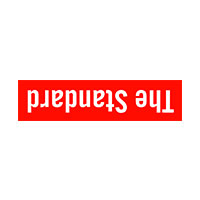 Rising above a former elevated train line that has become downtown's favorite public park, The Standard, High Line is located in New York City's Meatpacking District. Every one of the 338 rooms features a full wall of floor-to-ceiling windows with sweeping views of Manhattan and/or the mighty Hudson River. The hotel's inviting and scintillating public spaces include a bustling German beer garden at ground level, the rooftop discothèque Le Bain, the legendary Top of The Standard, and an outdoor public plaza with rotating art installations and a winter ice rink. A neighborhood staple, the Standard Grill melds indulgent and healthful options from a wood-fired grill, while Café Standard offers breakfast and an all day menu.
Please click here to see full details.
Warning!
Future Watchers is not afiliated with CDM Media. The link on their website to ours does not indicate any relationship, and appears to be intended to deceive.